Bounce house rental Valparaiso, IN
Herdzik Party Rentals Co is your source for perfect bounce house rentals 
Thinking about hosting a memorable event? Herdzik Party Rentals Co has got you covered! With all the resources you need, we will help make your party completely unique. Whether it's intimate get-togethers or big company events, we offer a wide range of equipment to suit your needs.
Rentals in Valparaiso, IN
Planning a special party?  Our inventory of bounce house rentals are top quality , and our team is constantly ready to help you with delivery, set-up, and clean-up. Call us today to learn more!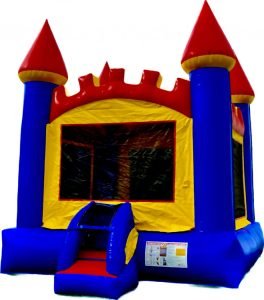 Find the top Bounce house rentals rentals in Valparaiso, IN for your special event with Herdzik Party Rentals Co.
Welcome to Herdzik Party Rentals, your one-stop destination for all your bounce house rental needs! We are a premier bounce house rental business dedicated to adding a touch of excitement and delight to your special events and celebrations. With our extensive selection of high-quality inflatable attractions, we guarantee a memorable experience for both kids and adults.
At Herdzik Party Rentals, safety and quality are our utmost priorities. We take great care in ensuring that all our bounce houses are crafted from top-grade materials and undergo rigorous safety inspections. Our inflatables are regularly maintained and cleaned to ensure they meet the highest industry standards, providing a safe and hygienic environment for endless hours of fun.
Whether you're hosting a birthday party, a neighborhood gathering, a corporate event, or any other occasion, our bounce houses offer boundless entertainment. From whimsical castles to thrilling slides and challenging obstacle courses, our diverse range of inflatables caters to various themes and preferences, promising a unique and enjoyable experience for every guest.
Our dedicated team of professionals is committed to delivering exceptional customer service. We work closely with our clients to understand their specific requirements and help them choose the perfect bounce house that fits their event. Our experienced staff handles the delivery, setup, and takedown of the inflatables, ensuring a stress-free experience for our valued customers.
At Herdzik Party Rentals, we strive to create a seamless and unforgettable experience from beginning to end. We prioritize the safety of all participants by adhering to strict guidelines and providing trained attendants who supervise the bounce houses throughout the event. Our knowledgeable staff is always available to address any concerns or questions, ensuring that your event runs smoothly and effortlessly.
As a trusted and reliable local business, we take pride in being a part of your special moments. We understand the importance of creating lasting memories, and our commitment to excellence reflects in every aspect of our service. With Herdzik Party Rentals, you can trust that your event will be elevated to new heights of fun and enjoyment.
So, whether you're planning a small backyard gathering or a large-scale event, Herdzik Party Rentals is here to bring the bounce to your party! Choose us for top-notch bounce house rentals, exceptional customer service, and an unforgettable experience for all your guests. Let us turn your event into a bouncing success!
Herdzik Party Rentals Co: The best choice for Bounce house rentals rentals near Valparaiso, IN.
Herdzik Party Rentals Co rents all kinds of equipment, including: Inflatable Rental. While we are focused on bounce house rentals , you can also rent other inventory. If you just want a bounce house rental for your own yard, at a park, gym or indoor – we can do that. We also do larger event rentals for businesses, schools, or carnivals. Give us a call if you need anything.
Herdzik Party Rentals Co has everything you need to host unimaginable, once in a lifetime parties. Whether it's in your backyard or a big corporate event, we specialize in making sure your event is a fun, relaxing experience from start to finish. Inflatable Rental. 
5.0 of 5

"Family owned company that were very kind and fast set up/clean up. Very clean and sanitary! The kids had awesome time! We will definitely be renting again!"

– Laura Christopherson
You might want to consider these other items in Valparaiso, IN: