Bounce house rental Winfield, IN
Herdzik Party Rentals is your local source for top notch bounce house rental.
Are you looking for a fun and exciting way to add some bounce to your next party or event? Look no further than Herdzik Party Rentals!
We offer a wide variety of colorful and safe bounce houses that are perfect for all ages. From small and simple designs for backyard parties to larger and more elaborate options for school carnivals and corporate events, we have something for everyone.
Our bounce houses are made from high-quality materials and are always thoroughly cleaned and inspected before each use, so you can feel confident in the safety of your guests. Plus, as a Family business owners, we will personally  take care of everything from scheduling, setup to takedown, so you can sit back and enjoy the party.
Whether you're planning a birthday party, a family reunion, or a neighborhood block party, our bounce houses are sure to be a hit. So why wait? Contact us today to reserve your bounce house and start planning a truly unforgettable event!
Bounce house rentals near Winfield, IN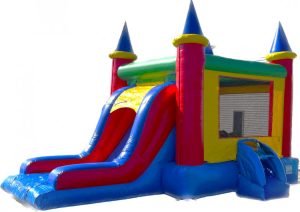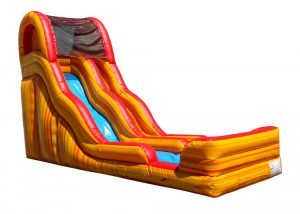 Our bounce house rentals are available for rent around Winfield, IN. So if you are wanting to have get-together in Winfield, IN, you should definitely consider hiring us for your bounce house rental. Top notch parties like the one you are planning need perfect equipment, and you can get that from Herdzik Party Rentals Co.
5.0 of 5

"Very nice people. They came and set it up and took down. No issues at all. We will always use them."

– Mo Awad
Rentals in Winfield, IN
In addition to offering perfect bounce house rentals in Winfield, IN, we also offer: Balloon Twisting. So if your children are bored this year, then you might consider Herdzik Party Rentals Co for your next rental so they can have a blast with their friends outside in the grass. We have a big selection so, be sure to check out all of our rentals.
Herdzik Party Rentals Co is your the best source for bounce house rentals . We pride ourselves in providing the best quality for your money in the area.  We always follow the safety rules and we will not sacrifice your safety for business. EVER.